Imagine a modern farm setting, adorned with twinkling candlelight and festive decor. Explore North Corner Haven as the backdrop for your magical day. Choosing the right venue is pivotal in your wedding planning journey, and we're here to make it a delightful experience. Our team will guide you through the grounds, providing insights into bringing your dream wedding to life.
What's a celebration without a toast? Sip hot cocoa or chilled champagne, handcrafted to perfection, as you wander through our ceremony and reception sites. Then, indulge in a lovely array of bites prepared by our Executive Chef and celebrate the joy of finding your dream venue with loved ones by your side!
Sneak a peek at our design inspo!  Click on each item to view details.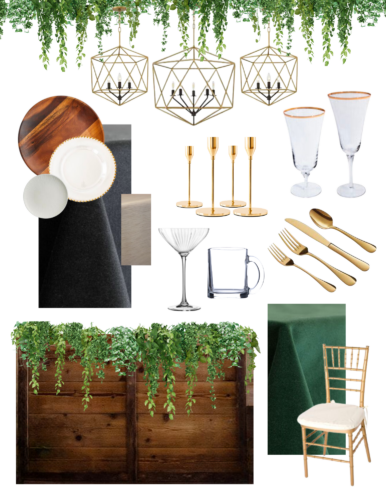 Our Partners
To truly immerse you in the spirit of the season, we've teamed up with the best in the industry. Creative Solutions Special Events will showcase their expertise in rentals and décor and Proper Flower will lend their touch of floral magic, adorning the space with candlelight and greenery accents.
Exclusive Booking Incentives
To celebrate the season, we are extending 10% off on all wedding packages when you book before January 12th.  We have two wonderful wedding formats on the Farm, the first Bespoke Weddings & the second, Cherished (Micro) Weddings.
Reserve Your Spot Today!
Spaces for our Bubbles & Bites Festive Venue Viewing Tours are limited, and the holiday season is a popular time for engagements. Secure your spot today by signing up here! Check out our Event Calendar here.
At North Corner Haven, we believe that every love story deserves a spectacular setting. Let us be a part of yours.