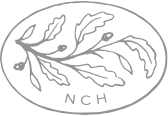 At North Corner Haven, we use farming as an approach to land management, with the aim of establishing regenerative systems that feed each other — and us, as well — happily.
Our Methods
Putting Permaculture into Action.
Over the last two years, our team has implemented several features on the farm based on living systems design and permaculture. We feel strongly about creating ecosystems within our larger farm while using specific methods to capture water, create animal habitats, problem solve and design our pathways and roads.
Our goal is to create ecosystems that will require minimal input to maintain and produce food. Over the years, these system will grow in complexity and abundance. North Corner Haven will evolve over time as the forest, farm and people work in harmony to create a thriving ecosystem that nourishes itself — and us — for generations to come.
Best-selling products
from the Farm:
We take care to grow food that strives to be better for the environment and for the individual by using regenerative farming methods. We offer local delivery and on farm pickup weekly, and invite you to browse our best-selling products from the Farm and add them to your weekly grocery order. #knowyourfarmer
Established in 1972 by family
for the love of the land.