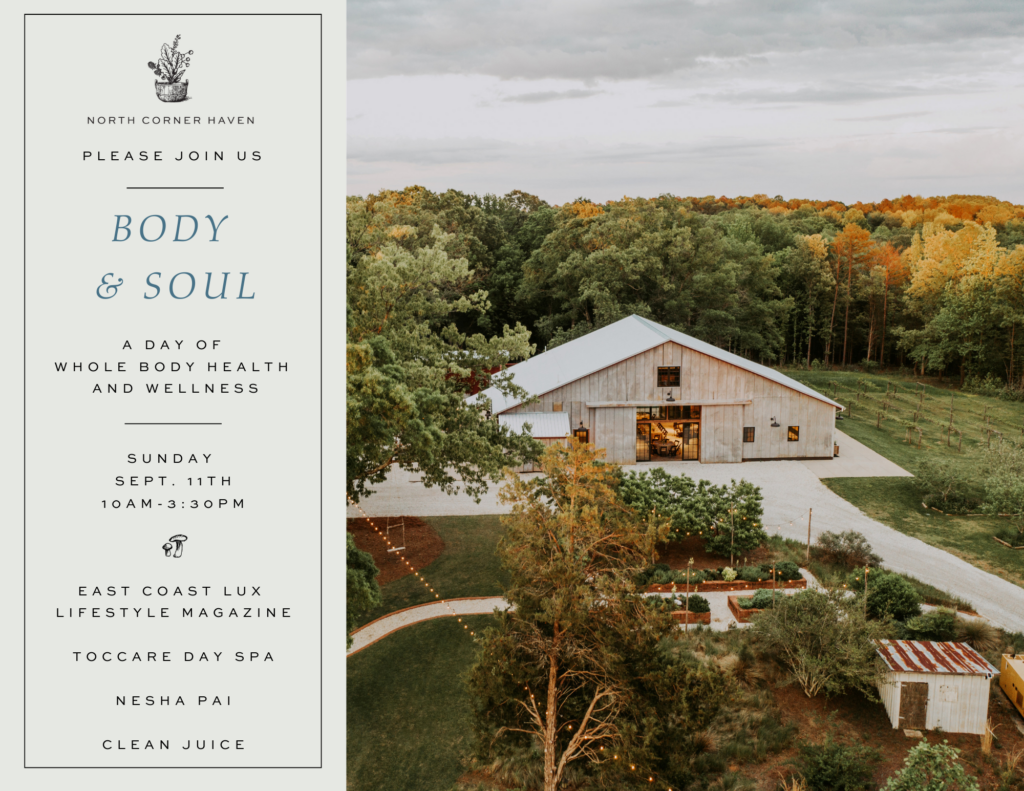 SOLD OUT!
BODY & SOUL EVENT
with East Coast Lux Lifestyle Magazine
Sunday, September 11th 2022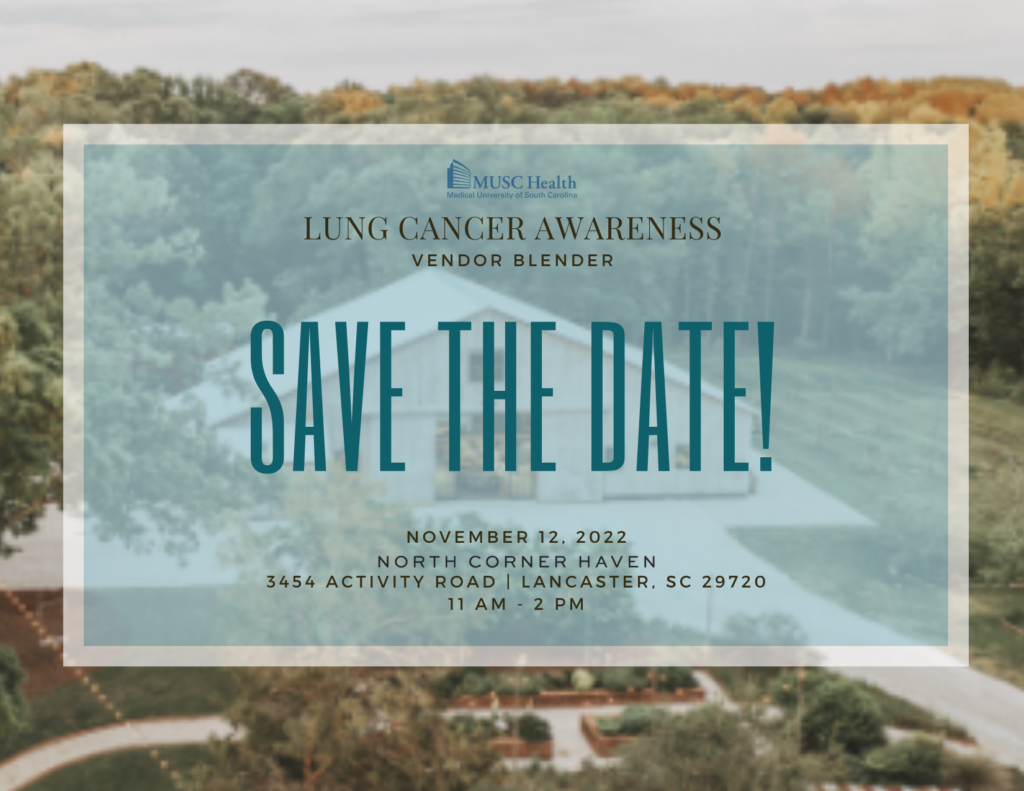 VENDOR BLENDOR
with MUSC – Lancaster in support of Lung Cancer Awareness Month
Saturday, November 12th, 11am – 2pm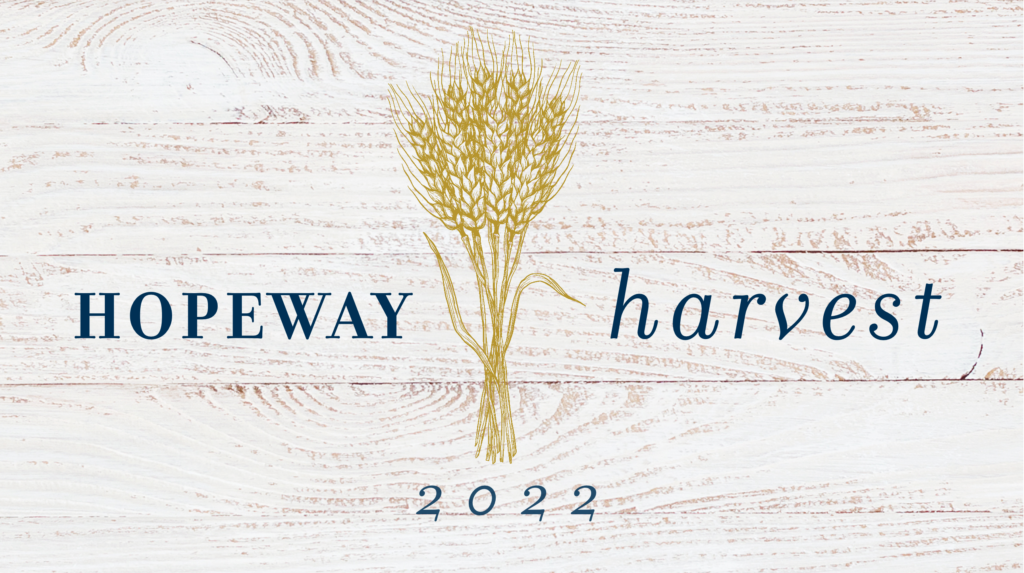 HOPEWAY HARVEST
Join us in support of HopeWay's mission for this second annual fundraiser event.
Saturday, November 19th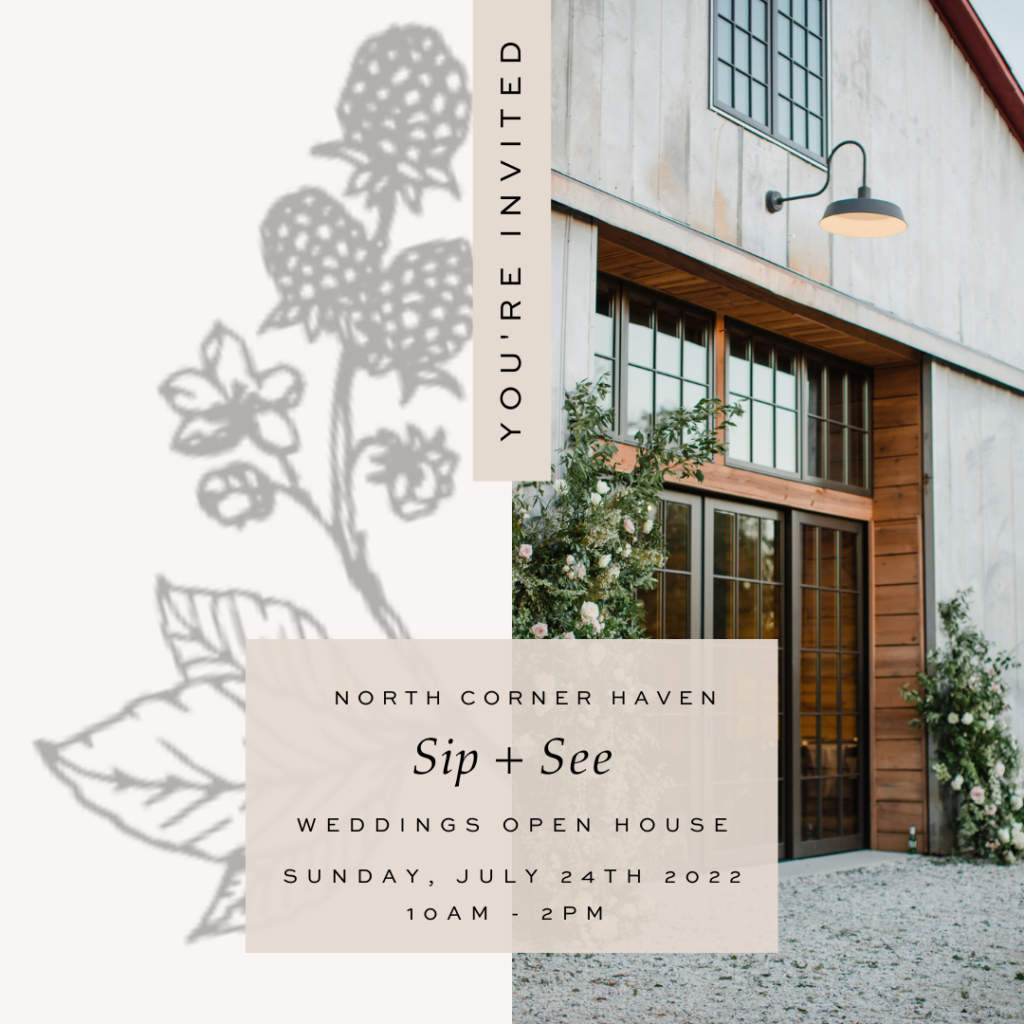 CLOSED / Weddings "Sip + See"
Sunday, July 24th 2022 10am – 2pm
Whether you're searching for a wedding venue or in the early stages of planning your special day, this is the perfect opportunity to see the venue and meet our team!
Join us on Sunday July 24th from 10am – 2pm and explore everything that North Corner Haven has to offer. Along with guided tours by the North Corner Haven team, guests can expect refreshments including mimosas and appetizers while they enjoy the venue as if it were setup for a real wedding. Explore the floral displays from Marigold Floral Design and specialty Event Design by Party Reflections and PR Design Collection there will be two ceremony setups for viewing along with cocktail hour and a reception space in our Cedar Barn!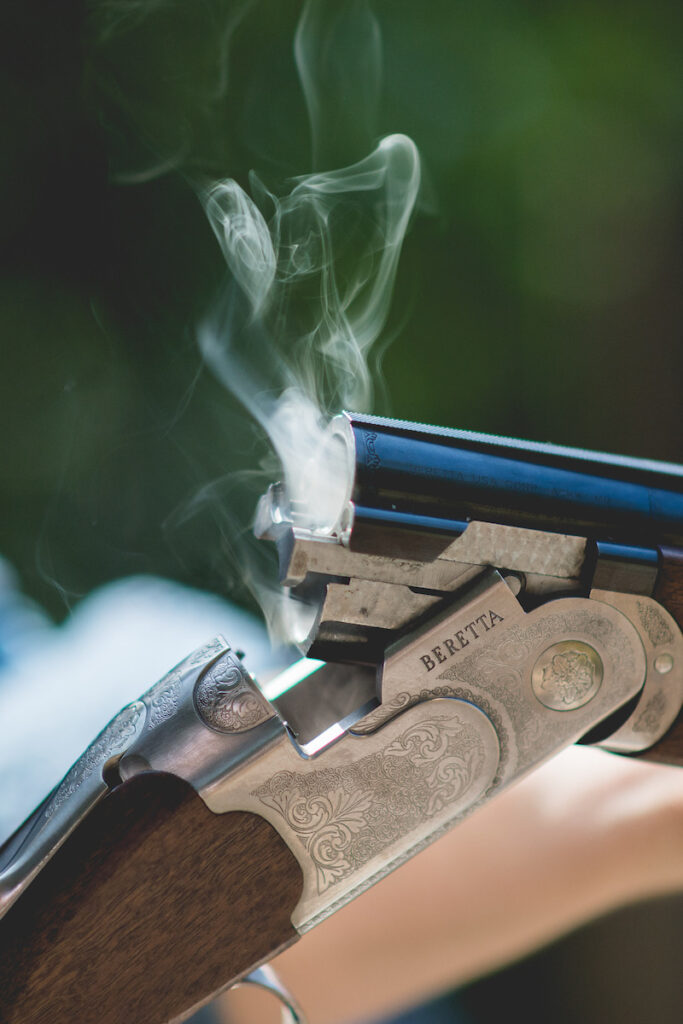 SPORTING CLAYS ESCAPE
By Appointment
Get outside and join us for a sporting clays experience at our state of the art Five Stand. Several Holiday Dates available…