In celebration of the growing season and this year's honey harvest, we welcomed 60 guests to our (sold out) Honey Dinner on the Farm on Friday, August 18th! 
The guests of honor (not including the bees!) were our longtime keepers Bill & Deb Huey. Bill has been working the hives at North Corner Haven since 2012 and now manages over 50 active hives! He is also currently serving as President of the Lancaster County Beekeeper Association.  Throughout the evening, Bill & Deb were around to answer any questions and share their knowledge around bees.
The evening started with a hands on cocktail hour experience where guests were able to roll their own beeswax candles while sipping on a specialty "Ginger Buzz" cocktail.
The Ginger Buzz Cocktail
1.5oz Bourbon – we use Makers Mark
4oz Blenheim Ginger Ale – this locally produced ginger ale is incredible, just make sure it's the spicy kind!
Lime Wheel, Fresh Rosemary from the Garden
We ended the evening with a sit down dinner in our Cedar Barn, sourcing fresh ingredients straight from the North Corner Haven Farm and other local farms listed below. Chef Joy whipped up a delicious honey-inspired five course meal for all 60 attendees to enjoy, including pork sourced directly from our Farm! Check out the full menu below.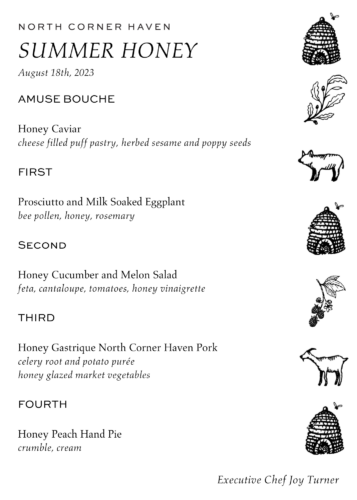 Ingredients sourced from: Freshlist, Boy and Girl Farm, Barbee Farms, Street Fare Farm, Correll Farms, Homeland Creamery, Oreno Ladi Oilve Oil, Bush-N-Vine, Dabhar Farm, Fair Share Farm, Rich Hill Farm, Mai's Farm
Check out a few sneak peeks of the event below!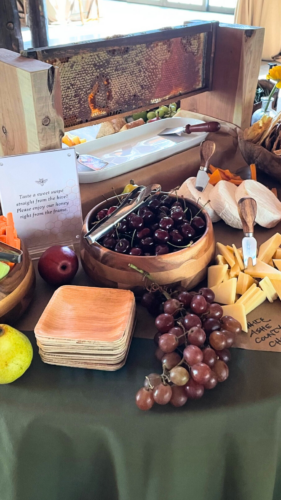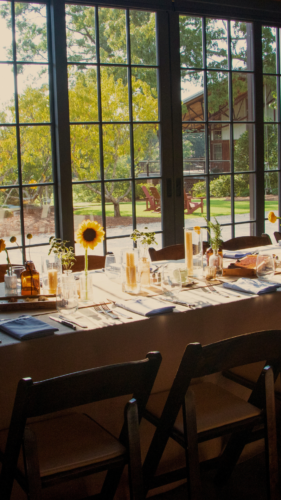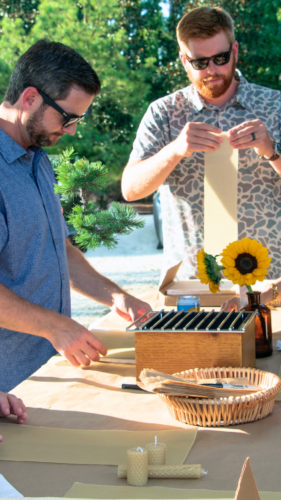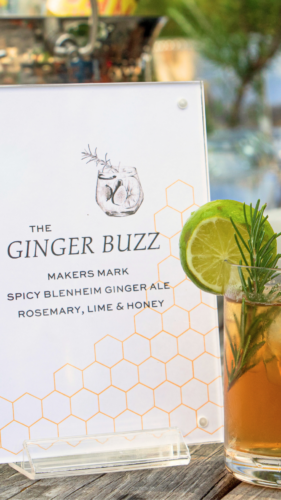 Interested in attending a future Farm Dinner? Stay in the know by checking out our event calendar and signing up for our newsletter.