The holiday season is the perfect time to show appreciation for your hardworking team or to build stronger relationships with your clients. Nestled in the heart of nature, North Corner Haven provides a unique setting for holiday celebrations that will leave a lasting impression.Here are four fantastic ways to celebrate the holidays with your company or team at North Corner Haven:
1. Dinner on the Farm:
Imagine an enchanting evening surrounded by rustic charm, farm-fresh cuisine, and the warmth of seasonal festivities. North Corner Haven offers the perfect backdrop for an intimate dinner with your team or clients. The farm's ambiance sets the stage for a memorable evening, where you can bond over delicious food and the beauty of the outdoors. NCH's commitment to using fresh, locally-sourced ingredients ensures that your dinner will be a culinary delight. Whether it's under the stars or in a cozy barn, this experience promises to create cherished memories for your group. Enjoy a recent recap here of a five course dinner we offered in August. 
This turn-key package best fit for 10 – 50 guests, includes all food and beverage, custom experiences and ambiance. Additional enhancements available. Contact us to learn more.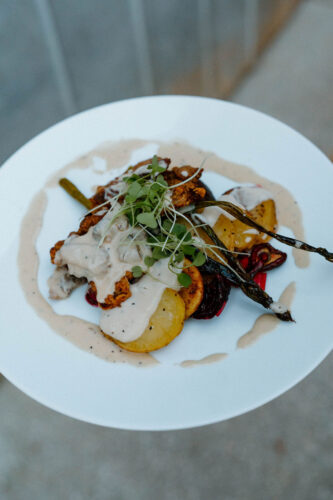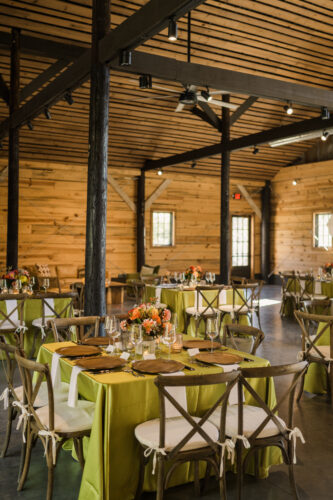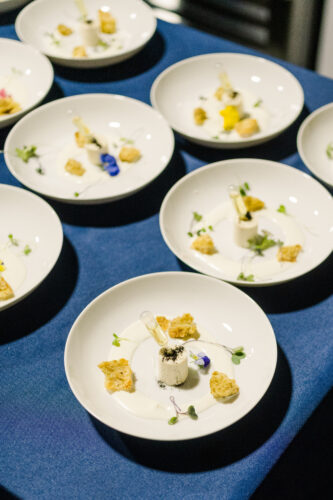 2. Wreath Making Workshop:
For a more hands-on and creative holiday celebration, gather your team or clients for a wreath making workshop at North Corner Haven with our creative partner Proper Flower. You'll have the opportunity to craft stunning holiday wreaths using fresh, farm-foraged seasonal greens and textures. The process of creating these wreaths fosters teamwork, creativity, and a sense of accomplishment. After the crafting session, you can relax by the fire with refreshments and cocktails, savoring the camaraderie of the season. Plus, each participant gets to take their beautiful wreath home as a keepsake, a reminder of the special time spent together.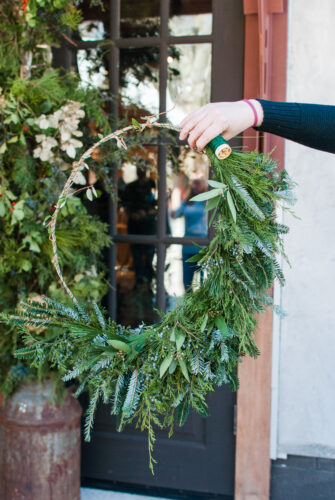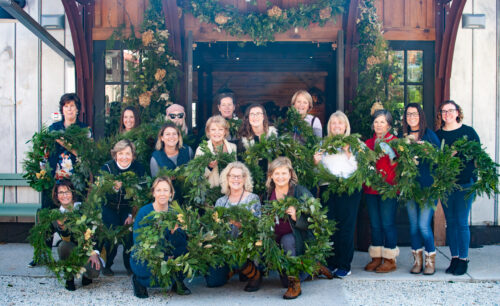 This private, turn-key package best fit for 10 – 40 guests, includes wreath workshop, passed hors d'oeuvres and bar service. Contact us to learn more. 
Don't have a group? Join us for any of our upcoming Community Events (open to the public) Learn more by viewing our Event Calendar. 
3. Holiday Oyster Roast:
Looking for a unique and immersive holiday experience? Consider hosting a Holiday Oyster Roast at North Corner Haven. This outdoor gathering combines the joy of the season with mouthwatering food and a picturesque setting. The casual and laid-back atmosphere encourages people to relax and unwind while relishing the flavors of freshly roasted oysters. NCH's beautiful surroundings and welcoming ambiance make it an ideal spot to celebrate togetherness and the holiday spirit. Your team or clients will leave with hearts and bellies full of joy.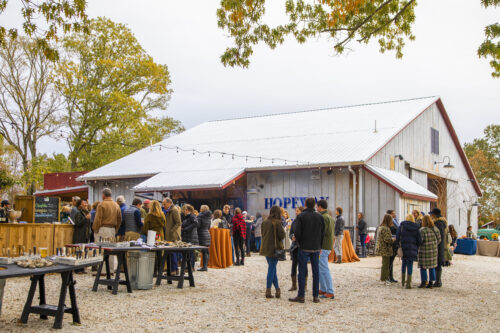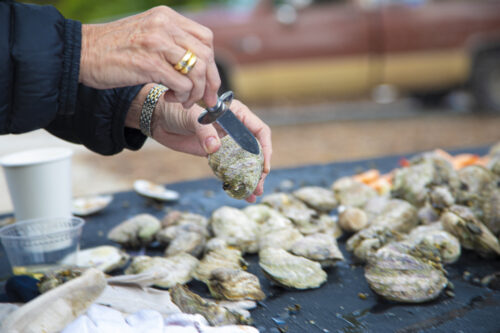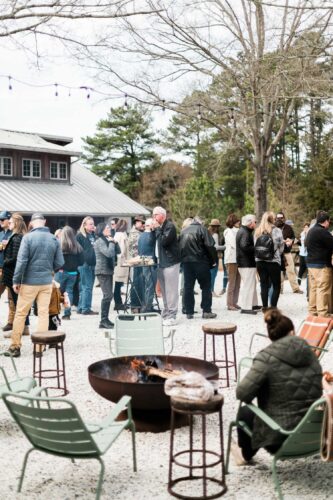 This private, turn-key package is available for groups as small as 10 and as large as 200 guests, includes oyster roast, dinner, passed hors d'oeuvres and bar service. Contact us to learn more. 
4. A Sporting Day:
If your team or clients are looking for an adventurous holiday celebration, North Corner Haven has you covered. Gather your group for a sporting day on the farm. From Skeet Shooting to sipping cocktails by the fire-pit, it's the perfect way to embrace the season's outdoor activities. The farm's scenic landscape provides an excellent backdrop for these adventures, creating an unforgettable experience. This outing not only offers excitement but also strengthens bonds among team members or fosters closer client relationships.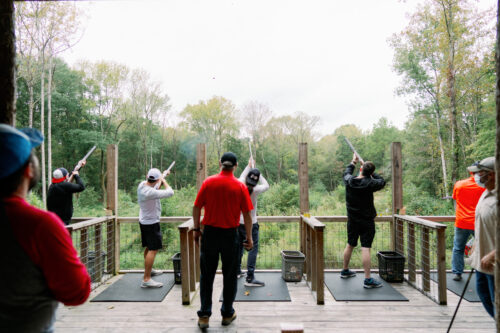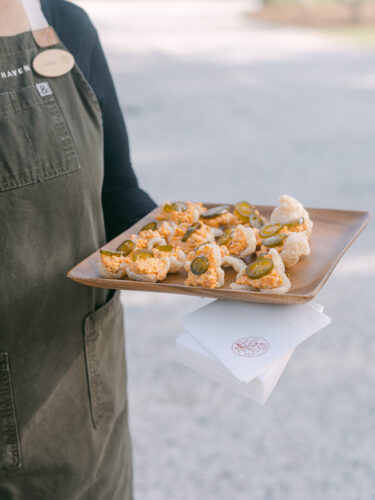 This private, turn-key package is available for groups as small as 4 and as large as 15 guests, includes 2 hours of private skeet shooting, passed hors d'oeuvres and bar service. Contact us to learn more. 
Whether you prefer an intimate dinner, a creative wreath-making workshop, a casual oyster roast, or an action-packed sporting day, NCH's unique charm and natural beauty enhance the holiday spirit. Don't see what you're looking for? Let's plan a custom corporate experience for your group. 
It's time to make this holiday season extra special by choosing North Corner Haven as your destination for memorable celebrations with your team or clients. Come and create unforgettable memories amidst the beauty of nature and the warmth of the holidays at NCH. Book your event today!