Over the weekend, we hosted our annual Forage & Feast event in collaboration with nature and our friends Proper Flower and Field & Forage Farms. We host the event in early spring, typically the last week of March, first of April in hopes of finding some morel Mushrooms growing in our forest (they only grow for two weeks out of the year!).
We welcomed forty guests to the Farm for five hours of adventure, connection and a beautiful meal made for an incredible day! We explored the forest, found some (hit the gold mine, actually!) illusive morel mushrooms, created shiitake mushroom logs and enjoyed time around the table making new friends.
Can we talk about the table? Proper Flower's team really brought the event up a notch by foraging for materials in our woods to create an enchanting table-scape for all to enjoy.
For dinner, our Chef Joy and her team prepared a wonderful menu for guests which included Pork, pastured raised here at North Corner Haven and ingredients grown around the region. This truly farm to table experience was enhanced through our collaboration with Partners and Grapes, an organic wine company that has recently launched in the Charlotte area.
It was truly a wonderful afternoon on the farm filled with laughter, connection and learning. We can't wait to do it again next year!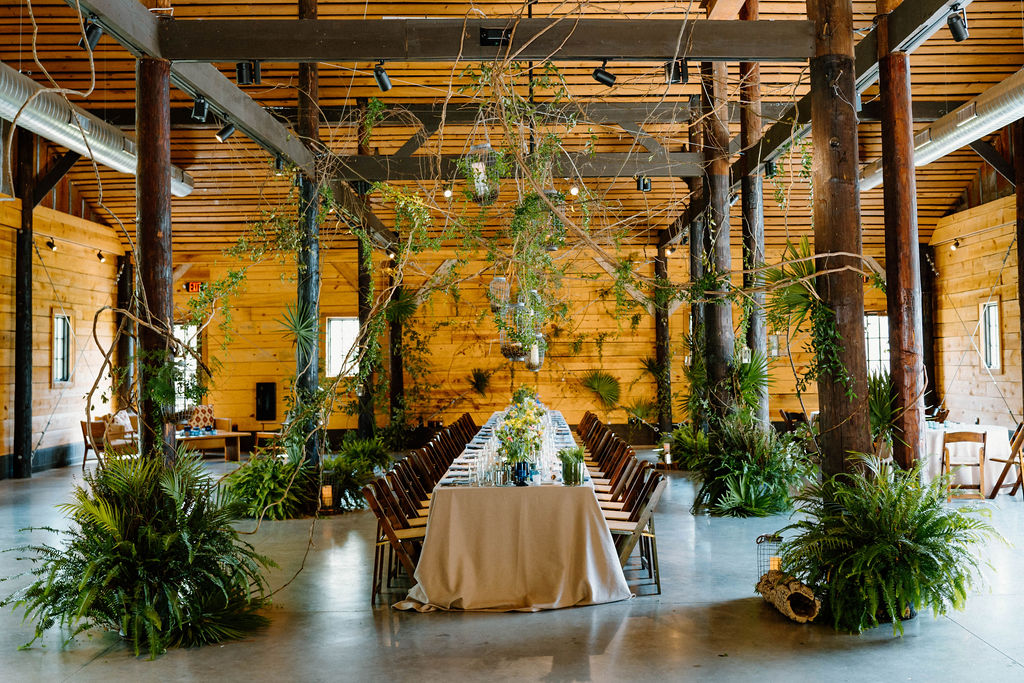 WHAT WAS ON THE MENU?
first
Cheesy Gougers
mushroom duxelles + goat cheese
Partners & Grapes organic Xarel-lo
second
Oyster Mushroom
herbed garlic butter and mushroom based carolina gold rice
Partners & Grapes organic Rosé Blend
third
North Corner Haven Pork Medallion
seasonal vegetables, potatoes and
a simple mushroom pan sauce *this turned into a morel pan sauce with our forest finds!* 
Partners & Grapes organic Red Blend
fourth
Lemon Mousse
crispy cookie, lemon milk crumble
Please enjoy the photos below by our talented event partner Comma Photo, and we hope to see you at our next event in June (details coming soon!). In the meantime, check out our Event Calendar for more information!
Did you see us on the News? North Corner Haven's Forage & Feast event was featured on WCNC Charlotte Today, WBTV QC Life and QC@3.