With the rise of remote work, employers are becoming increasingly aware of the importance of employee engagement. If you work for a large business or corporation, your employees can be spread out all over the country or even the world. Without an office or daily in-person contact with coworkers, your employees can begin to feel disconnected to your organization's culture and values, which is why you should be planning your next corporate retreat
Though many organizations are still hesitant to hold large, indoor corporate retreats or team building events, there is a more creative option that allows your employees to meet in person while simultaneously helping them beat burnout and improve their mental health. That solution is to gather in nature. 
Outdoor venues with gorgeous views and scenic landscapes are rising in popularity for both corporate retreats and team building events. Here are a few reasons why you should let nature inspire your next team building event or corporate retreat. 
Valuable But Safe Team Time 
The first reason is that the immense value of social connection is undeniable. Not only are in-person meetings important for team building and comradery but gathering your team together impacts their mental health in unmeasurably positive ways. Long-term isolation brought on by the COVID-19 pandemic can lead to elevated blood pressure, higher rates of obesity, and increased mental health issues. Nature is the perfect solution to these isolation woes. 
Eliminating remote work and bringing everyone back to the office isn't something most organizations can safely or feasibly do right now. Planning a nature-inspired team building event or corporate retreat gives your team the opportunity to spend time together in the open-air while feeling safe.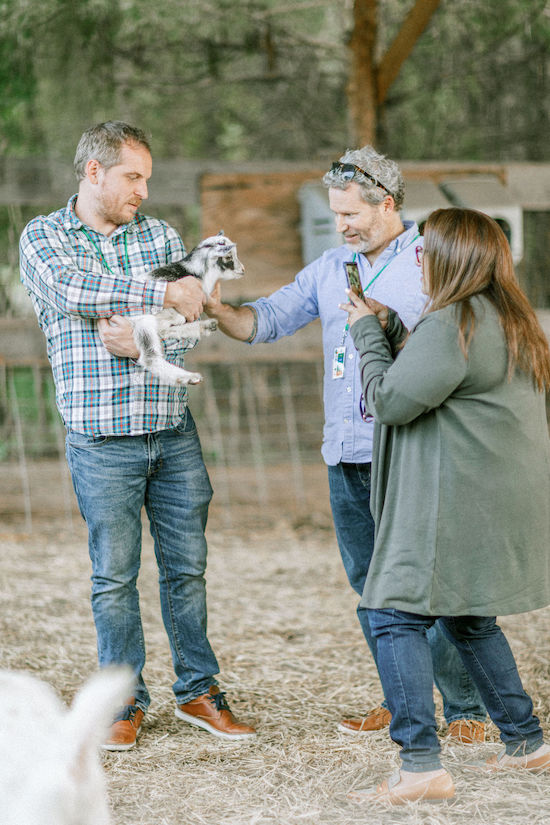 Change of Scenery as Inspiration
The safety and comfort that comes with a nature-inspired team building event isn't the only benefit. Pulling your team out of their home working environment and gathering them in a scenic area with beautiful landscapes can reinvigorate their imagination and spark creativity. The change of scenery will help your team look at problems from a fresh perspective, empowering the path to new solutions and strategies.
Remaining in the same work environment day after day with no change can lead to complacency and decreased quality of work. A change of scenery can increase happiness and relaxation, which can drive better productivity and employee satisfaction.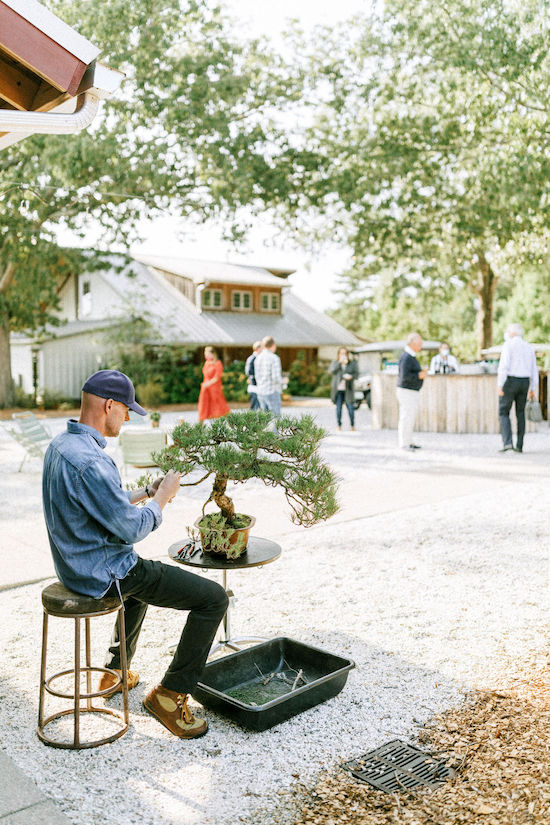 The Nature-Health Link
Many companies are spending more time focusing on employee wellness these days. With increased workloads from sick leave and staffing issues combined with the general stress created by the pandemic, employees are burning out at an alarming rate. So it's important to note that spending time in greenspaces reduces the risk of type II diabetes, cardiovascular disease, stress, and high blood pressure. Planning corporate retreats and team building events that incorporate hiking, kayaking, or fishing can improve your team's physical and mental well-being.
It's Time to Book Your Corporate Retreat at North Corner Haven
If you're looking to book an event with a truly unique experience, North Corner Haven is the ideal setting. Schedule your personal tour today.